Today I dropped a boat-load of money on a shiny new Next Desk Terra standing desk.
Now why did I do this? Why would I turn my pockets inside out and spend what little money I have on an ultra-expensive desk?
Because I believe in fitness. I believe in a healthy lifestyle. And I believe in being active.
And speaking of being active…the computer vision community itself needs to be more active.
As developers, programmers, and researchers, no matter what level or experience, we need to reach out to each other more. We need to hold more valuable conversations. And we need to better share our resources.
In an effort to accomplish this, I wanted to take a second and clue you in on a valuable computer vision source — Computer Vision Talks.
Computer Vision Talks
Founded and run by Eugene Khvedchenya, Computer Vision Talks includes computer vision discussions, tutorials, and reviews of the hottest topics in computer vision (take a look at the digest for May and June and I think you'll agree that Eugene's monthly reviews are well worth the read).
Eugene is also the author of Mastering OpenCV with Practical Computer Vision Projects, which includes step-by-step tutorials to solve common computer vision problems.
His book is for C/C++ programmers with a little bit of prior computer vision experience (so you should at least know the basics).
Finally, Eugene is also working on a really cool project, CloudCV, which aims to take "computer vision to the cloud" via simple API calls.
It's safe to say that Eugene is doing a lot of awesome work in the computer vision field. Definitely take a second to check him out over at Computer Vision Talks.
Featured Researcher
Are you doing interesting work in the computer vision world? Shoot me message and let's chat. I would be happy to discuss your projects and even feature your work on the PyImageSearch blog.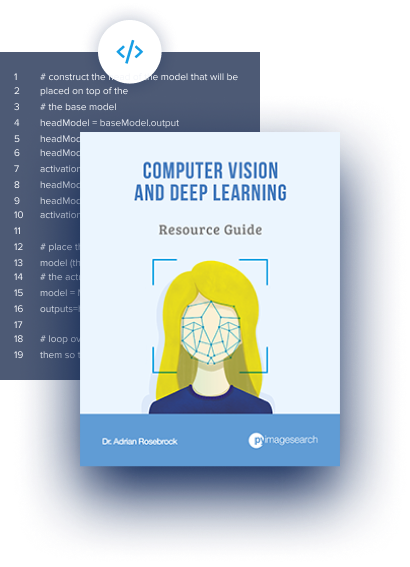 Join the PyImageSearch Newsletter and Grab My FREE 17-page Resource Guide PDF
Enter your email address below to join the PyImageSearch Newsletter and download my FREE 17-page Resource Guide PDF on Computer Vision, OpenCV, and Deep Learning.