Saideep Talari
CTO at SenseHawk
Started career as a security analyst, found first job in computer vision after completing the PyImageSearch Gurus course, and after completing Deep Learning for Computer Vision with Python, is now the CTO of a tech company with $5.1M in funding.
Read a full case study

Tuomo Hiippala
Researcher at the Centre for Applied Language Studies at the University of Jyväskylä, Finland
Awarded a $30,500 grant to research how computer vision can be used to study visual culture, including social media images and photo archives.
Read a full case study
Yi Shern
Machine Learning Engineer at 123RF R&D
Yi Shern and the rest of the 123RF R&D team recently released a Visual Search feature on their site, allowing users to automatically find similar images. See how Yi Shern built their solution which scales to millions of images.
Read a full case study
Trusted by members of top machine learning companies and schools. Join them in deep learning mastery.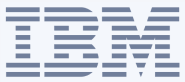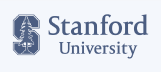 What else our customers say
about our products…
Filter our testimonials by product: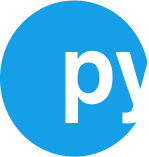 All PyImageSearch Reviews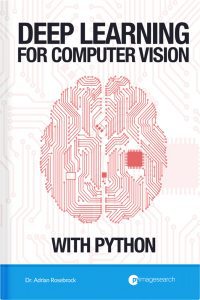 Deep Learning for
 Computer Vision
 with Python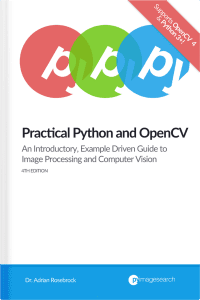 Practical Python 
and OpenCV
PyImageSearch Gurus Course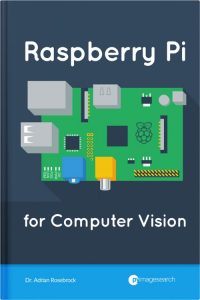 Raspberry Pi for Computer Vision
The knowledge I have acquired through reading and coding all of the experiments in the first two bundles [Deep Learning for Computer Vision with Python] allowed me to write a strong research statement for my PhD applications. I largely attribute having recently been selected for interview at Oxford University to the learnings in this book, and am delighted to have come across it.

Jose María Lopez

PhD Student
Practical Python and OpenCV is the perfect first step if you are interested in computer vision but don't know where to start.

Jason Brownlee

Author/owner of MachineLearningMastery.com
Raspberry Pi for Computer Vision covers everything that is possible with computer vision on something like a Raspberry Pi. It is ubiquitous, expandable, and "just enough" power. Adrian and his team do the best job I know making it accessible to all.

Karl Fezer

AI Ecosystem Evangelist at Arm
PyImageSearch Gurus starts feeding tremendously accessible computer vision knowledge from day 0. It's like learning how magic is done.

Caio Iglesias

Computer Vision and Machine Learning Enthusiast
I read a ton of tech books and Adrian's book on Deep Learning for Computer Vision with Python is nearly flawless. Complete code examples with best practices, brilliantly authored, and intelligently organized. It's the book I wish I wrote. (And I've done two.) Well done!

Jason Salas

Software Developer
Practical Python and OpenCV is an easy read and step by step approach, smarter than any reference manual I have read.

Lai-Cheung-Kit Christophe

Programmer and Analyst
Setting up an environment for the Jetson Nano is horrible to do. After a few attempts, I gave up and left it for another day to get going again setting up an environment for my Jetson Nano. Until now my Jetson does what it does best: collecting dust in a drawer. But now I have an excuse to clean it and get on it again. Besides the fact that your material is awesome and comprehensive, this bonus is the cherry on the pie, making the price even more attractive. Just being fair to yourself and calculate the hours wasted on getting nowhere makes you realize you have spent more than the cost of the Raspberry Pi for Computer Vision bundle on that.

Peter Lans

Senior Software Development Consultant
I'm studying your Deep Learning for Computer Vision with Python books very carefully for the last couple of months together with the PyImageSearch Gurus course. For me they are the most valuable and practical materials about DL in CV. I've learnt a lot from your work and I'm happy that I found your webpage. I went through a lot of online courser (Udacity, Corsera, Udemy to name a few) but only your resources I found the most practical one and been ready to use in production.

Jaroslaw Gilewski

Senior Principal Software Developer focused on CV/DL solutions
I can guarantee you that Practical Python and OpenCV is the best book to teach you OpenCV and Python right now.

One June Kang

Student at University of Southern California
Adrian's style is friendly and personal making it a joy to read. Sometimes while reading I have the sensation I am chatting with a friend. The content he presents is fresh and applied. He explains everything in simple English making it very easy for us non-native speakers to understand.

Jorge Garcia

Senior Software Engineer
The PyImageSearch tutorials have been the most to the point content I have seen. I have always been able to get straightforward solutions for most of my Computer Vision and Deep Learning problems that I face in my day-to-day work life. Courses like this is what helps people and industries around the world to make quick and efficient solutions to their problems in real time.

Swastik Mahapatra

Deep Learning Intern
I primarily purchased Raspberry Pi for Computer Vision for the pre-configured disk image because I spent more than a month attempting to compile and install the software myself. I have made significant progress on my project that would have not been impossible to achieve without your products. The book gave me the details I needed to rapidly jump in and being implementing the software as a solution.

Josh Karrasch

Salesforce Consultant
Started reading Adrian Rosebrock's Deep Learning for Computer Vision with Python this weekend. Great both. Most in-depth, practical coverage of deep learning in context of computer vision I've seen so far!

Sebastian Raschka

Author of Python Machine Learning
Adrian, I've been using your blog as my bible since I started working with computer vision.

Marlon Carvalho

Software Developer
I have spent a considerable time in the past trying to install packages on my Raspberry Pis only to have the install fail or require more steps. What a joy to purchase Raspberry Pi for Computer Vision with a pre-configured disk image I could download and use Etcher to create my card. And it works! Every program, every lesson, every piece of code works immediately and I understand enough from each lesson to go in and start to customize it. Highly recommended.

Charles Ford

AI Practitioner
Before I started studying your books, I read a lot of books from Packt, some were good, others were not, but yours are far better.

Carlo Lisi

Senior Manager, Analytics and Insight
Thank you so much for your new book RPi4CV! This book is so valuable because even as a beginner, it's easy to understand and even more important, together with the examples, you're always able to get it working! IMHO, one of my best investments to start learning CV.

Loek Ten Bosch

Staff Control Engineer at Tesla
Today I passed my PhD candidacy exam and I have a big thanks to convey to you for that. I used your earlier book on computer vision using OpenCV and the concepts really helped me implement my solution faster.
Practical Python and OpenCV is a non-intimidating introduction to basic image processing tasks in Python. While reading the book, it feels as if Adrian is right next to you, helping you understand the many code examples without getting lost in mathematical details.

Dr. Tomasz Malisiewicz

Sr. Research Scientist at Amazon Robotics AI
The PyImageSearch blog and Practical Python and OpenCV has been integral in both computer vision skills and confidence building. Adrian delivers!

MJ Woodward-Greene

United States Department of Agriculture
Any blog article, course you make, book you write have become my "shut-up and take my money" kind of deal. I feel I've have learned tons already (and I am just starting).

Javier Liendo

CV Enthusiast
I have done a lot of online courses and Adrian's one [PyImageSearch Gurus] is one of the top (if not the top) one. Bottom line: worths every dollar in my opinion.

Javier Rodriguez Zaurin

Machine Learning Specialist
The PyImageSearch Gurus course is absolutely worth every penny, IMO.

Dan Todor

Senior Software Engineer at Agoda
I highly recommend grabbing a copy of Deep Learning for Computer Vision with Python. It goes into a lot of detail and has tons of detailed examples. It's the only book I've seen so far that covers both how things work and how to actually use them in the real world to solve difficult problems. Check it out!

Adam Geitgey

Author of Machine Learning is Fun! blog series
In my honest opinion Adrian has helped me with Computer Vision journey more than anyone ever has. If I need to learn anything his courses or the blog are the first thing I refer to.

Harsh Balot

Android Developer and Computer Vision Practitioner
I had been mucking around with inferior websites and out of date books, managing to learn enough to be a clumsy novice. With Practical Python and OpenCV, I was able to do the 'impossible' in a couple of weeks. Your book sets the standard for what all 'how-to' books should be — a condensed distillation of wisdom written with perfect clarity and style.

Bruce Boutler

Software Developer
A couple months ago I bought Practical Python and OpenCV to help me get through senior project and it did. I made a whole program that detected cars and uploaded that variable to a database for an android app to access. The presentation went so well we had industry people saying we should patent or idea and I even got offered a job at Exxon on the spot because I was the programming lead. I appreciate your book.
Thank you for all the work you put through your blog, tutorials and books. I started my Data Scientist journey 2 years ago while working in the IoT field as a technician. Today, I work full time as a data scientist/developer and in January I will start working for one of the biggest French tech companies. But none of this would have been possible without all your tutorials on your blog and your books. As I had no big background in mathematics, the only way for me to grasp the gradient descent, etc. algorithms was through your Deep Learning for Computer Vision book because you do realize that some people like me cannot understand an algorithm simply by looking at a formula but instead learn more easily by looking and handwriting Python code. All those Deep Learning concepts seemed very complex at first but you know how to simplify them so that average people can learn too. I can see more clearly now in the AI world because you make the smoke goes away with your pedagogy. I am even better at writing code now thanks to you because all your codes you provide are well structured and optimized. This is strange because I have never met you in real life and probably never will but I can say that you have become one of the most influential people in my life. I wish you the best in everything you do Adrian and just like thousands before me I just want to say thank you.

Yannick Lecroart

Data Scientist
I am blown away by the quality and content of Raspberry Pi for Computer Vision. Amazing, just like I felt with DL4CV [Deep Learning for Computer Vision with Python] I purchased a while ago.

Bob O'Donnell

Applications Engineer
Not going to kid you: PyImageSearch Gurus course: worth every cent. Excited to start another course from this company's brilliant Deep Learning and Computer Vision stuff. I get asked ALL the time at my talks how I got started. PyImageSearch was the foundation.
I was lost for a couple of months until I ran into Practical Python and OpenCV. From that moment, I was able to face my university final project with utter confidence. Adrian's writing style is clear, straightforward, and very easy to understand, but also very close and entertaining. I'm happy I found it.

Eduardo Valenzuela

Student at University of Granada, Spain
As a machine vision practitioner I recommend Adrian's blog and his new book, Raspberry Pi for Computer Vision, wholeheartedly. The book as well as PyImageSearch blog have helped me tremendously in my day to day job.

Silviu Druma

Senior Software Developer
Your crash course was PERFECT. The amount of knowledge (on point and hands on) I could attain in these 17 days was way more than what I could gather in the last 3-4 months from my academics. I am really thankful to this course. Its simple yet effectively designed. I have already started suggesting this to my colleagues in my research lab.

Pratik Kulkarni

Computer Vision Intern at WelchLabs
Adrian, I just wanted to let you know that your book [Deep Learning for Computer Vision with Python] is AMAZING! Since the purchase (ImageNet Bundle of course) I've been waking up at 5am to gather the time to consult it before work! The book is written wonderfully and is crystal clear. I finally see a bridge between theory and practice, there's no such thing on the market!

Francesco Deso

Software Engineer
I really like love the way you go through the code in your books and also explain the pain points and thus the reasons for the architectural choices in your solutions. I am SO glad I bought these bundles! Thank you!
I lead a large team here at GE [General Electric], and I gotta say, your books are awesome. I've been able to considerably strengthen my knowledge about deep learning and machine vision, which in turn has enabled me to steer the team in entirely new directions. We're working on some really cool things thanks to what your literature has taught me. So keep it up…I will always be a student of yours!

Magnus Akesson

CIO and VP at General Electric
Dr. Rosebrock delivers on what he promises! [Inside the book] he focuses on mastering deep learning concepts, lays down the theoretical foundation, develops interesting deep learning and computer vision projects with detailed explanation of Python scripts, and puts to your disposal priceless expertise to get you quickly engaged in the incredible field of deep learning. There is just no other book like this that I know of!

David Boulanger

Research Assistant in Data Analytics
At the age of 58, learning ML, Computer Vision and Python all in parallel with no prior programming background was a steep learning curve and without PyImageSearch this could not have been possible. PyImageSearch brought it all nicely together.

Sam Ranade

IT Professional
RPi4CV is an excellent and well-written guide to the nuts and bolts of computer vision and the Raspberry Pi. The book walks you through a great variety of fun and interesting projects, with excellent and well-explained source code included. The very best part is his code will be easily adaptable to your own projects, and I can honestly say that there are few people whose code I enjoy "stealing" more than Adrian's.

David Bonn

Embedded CV/DL Practitioner
Adrian, I can't stress enough how much your work has helped me in learning to love my Raspberry Pis. Every time I enter a hackathon and engage with students trying to get into computer vision for portable devices, your blog is the first resource I point to!

Catherine Strassburg

Teacher/Software Engineer
Happy to complete Adrian's Practical Python and OpenCV book. Highly recommended. 5/5.
Just wanted to thank you [Adrian] for the great work you are doing with PyImageSearch blog. The site has often been our main go-to place for solving Computer Vision problems for image and video analysis. I particularly appreciate the code samples you provide which are easy to understand. This site has helped us apply Computer Vision and Deep Learning techniques to analyze videos from industrial domain (like railways) and extract valuable outcomes. Keep up the great job sharing your knowledge!

Dattaraj Rao

Chief Architect at GE
Thanks Adrian & team for providing this excellent course [PyImageSearch Gurus] and learning experience. There's an abundance of theory-heavy textbooks, papers and online lectures on computer vision, but a real lack of practical instruction on turning theory into working code. Your course hit that nail on the head!
I did deeplearning.ai, Udacity AI Nanodegree, and bunch of other courses...but for the last month I have always started the day by first finishing one day of your course. The projects are not too overwhelming but each project gets a key thing done, so they are super useful. I keep on finding myself getting back and looking at the source code from your projects, much more than I do from other courses.

Igor Marjanovic

Researcher and Business Owner
You are a boss, Adrian. I'm an machine learning algorithm developer but my knowledge on implementation was very poor. I bought your book/course, followed your free blogs, and now implementation of my algorithms are very easy on various frameworks.

Amit Roy

Senior Principal Expert and Distinguished Inventor
I used part of one of your tutorials to solve Python and OpenCV issue I was having. Struggled with it for two weeks with no answer from other websites experts. Read your article I found .... Fixed it in two hours. And it was mission critical too. Your stuff is quality!

Ismail Thomas-Benge

Senior QA Consultant/Architect at Improving
The PyImageSearch Gurus course is the best investment in time and money that I've made in a long time.

Skip Snaith

Retired Developer
I'm one of the several students who have learnt using your Practical Python and OpenCV book and benefitted a lot. My journey started in my junior year in college all the way back in India, and today I'm pursuing an MS in Computer Science at University of Massachusetts Amherst with a focus on Computer Vision and ML. And a lot of the credit goes to you. So, thank you Adrian for guiding students like me in the right direction. And wish you many many happy returns of the day in advance!

Deep Chakraborty

CS Ph.D. student at UMass Amherst
Thank you for this pre-configured Jetson Nano .img included in Raspberry Pi for Computer Vision. I spent several hours preparing my environment to set my project up and running on Jetson Nano, so I can confirm that this .img can save several hours and even days of work and research.

Alibek Jakupov

Microsoft MVP Artificial Intelligence
Next to Andrew Ng, PyImageSearch is the definitive resource for Computer Vision and Deep Learning. I have subscribed to all of his courses and fully endorse their teachings. You will not be disappointed.

Andrew Baker

Senior Advanced Systems Engineer at Honeywell
As a computer scientist who had no previous experience with ML (and forgot everything I learned in my math courses) the book was easy to follow/understand and at the same time covered almost all the important details. It helped me "catch up" very quickly to the point I feel like I can start building projects! In other words...worth every penny!

Andy Hin

Software Developer
I've just finished my masters as an engineer and already got a job at Ramboll where I will mainly work with computer vision. Thank you for providing a great site and course (and helping me getting a job).

Andreas Kristensen

CV Engineer
Before I picked up the PyImageSearch Gurus cousre I was going through an OpenCV course in Udemy. Yours has way more attention to detail because all the codes you share work.

Mark Costales

Data Science Consultant
Today, I earned my PyImageSearch Gurus graduate badge. It was a well taught, hands-on course on Computer Vision and Machine Learning led by Adrian Rosebrock. I really enjoyed the time I spent on this course and recommend it to anyone interested in getting their hands dirty in the field.

Arashk Khezrinejad

Software Development Engineer
For anyone else reading here and wondering if you can learn computer vision or not I say go for it. The PyImageSearch material is somewhat expensive at first glance, but it if you stick with it you will discover that it is actually a huge bargain, as there is nothing else close to it in terms of clarity and overall quality. Adrian and his team are masterful at explaining things step by step, in essence spoon feeding you what you need to learn. The code provided just works, and if you need help on details or stumbling blocks the support is quick and helpful. That's been my experience so far anyway — I'm sold and I recommend it highly.

James Adams

Software/Data/ML Engineer
The PyImageSearch Gurus course is one of the best education programs I have ever attended. No matter whether you are a beginner or advanced computer vision developer, you'll definitely learn something new and valuable inside the course. I highly recommend PyImageSearch Gurus to anyone interested in learning computer vision.

Peter IP

Data Scientist and Big Data Architect
I'm a Teacher Assistant in a computer vision-based remote sensing course, and I've found Adrian's book [Deep Learning for Computer Vision with Python] to be the best starting point for new bachelors and master students. It's simple enough to not scare them away from the field, while being advanced enough to give them a through grounding of the basics!

Shaunak De

TA at Indian Institute of Technology, Bombay
Raspberry Pi for Computer Vision has been very helpful for me and my students (11-19 years old) at an informal school of Robot Intelligence. We began using the RPi with little knowledge about Python and Linux, yet the example codes in the book are very useful for us. The older students are successfully advanced using the book. We love your book.

Agnes B Simon

Professor at University of Nyíregyháza
Deep Learning For Computer Vision With Python is a pure gem. All other resources mostly have either theory and less implementation or only implementation and no theory. Personally I don't like reading tons of theory to begin with doing something. This book is a perfect mix of theory and practical.

Mayank Pratap Singh

Software Engineer at Oracle
Your blog and specifically your Practical Python and OpenCV has opened the door for me to make phenomenal progress with my robotics aspirations. I spent two literal years stuck on the first step of finding a software system that I could actually setup and begin developing computer vision algorithms. The week I got a hold of your resources I setup Python with OpenCV. I expected to spend almost a year on my robotics project but with your documentation my ball-following robot was done in two weeks!

Emmanuel Jefferson

Student at Embry-Riddle Aeronautical University
Phenomenal. The concepts on deep learning are so well explained that I will be recommending this book to anybody not just involved in computer vision but AI in general.

Dr. Zig Zdziarski

PhD in CV and ML
Deep Learning for Computer Vision with Python is one of the best books (if not the BEST) I've found in this subject. Easy to read and easy to understand, with many practical examples. A good combination between theory and hands-on problems. I would recommend it to any person interested in Deep Learning and Computer Vision. Adrian, you are a great teacher!

Sebastián Sánchez Prieto

Professor at University of Alcalá
I have a Masters in data science, and I had taken many computer vision courses, but none as clear, practical, with fundamental theory, and well explained like Raspberry Pi for Computer Vision with Python. This book was essential in my professional development.

Edgar Isusquiza

Data Scientist
I am a firm believer that everything can be explained to anybody with the right words. Adrian Rosebrock excels in this art, and solves complex problems in only a few lines of code, going straight to the point and making it so clear. He makes deep learning so accessible and so exciting!

Aline Brokmann

Data Scientist at AstraZeneca
Deep Learning for Computer Vision with Python is a great, in-depth dive into practical deep learning for computer vision. I found it to be an approachable and enjoyable read: explanations are clear and highly detailed. You'll find many practical tips and recommendations that are rarely included in other books or in university courses. I highly recommend it, both to practitioners and beginners.

Francois Chollet

Creator of Keras and AI Researcher at Google
Your books are just amazing. Every computer vision enthusiast should definitely read your Deep Learning for Computer Vision with Python. I'll say it's a single stop shop.

Vamshidar Pandrapagada

Data Analyst and Machine Learning Engineer at Cisco
The PyImageSearch Gurus course is the best Computer Vision path I have ever come across. Thank you for the amazing path that I could follow right from India where such paths are practically non-existent.

Sanyam Bhutani

Kaggle x3 Expert (Ranked in Top 1%)
Deep Learning for Computer Vision with Python is a beautifully written book. Covers all the essentials in simple and easy-to-understand language - starting from the basic concepts to the discussions over state-of-the-art techniques.

Dr. Soharab Hossain

Professor at BML Munjal University
Deep Learning for Computer Vision with Python is the ONLY book you need if you are new or experienced to the deep learning/computer vision fields. I am very confident that if you pick up this book, you will learn all you need.

Carlos Melo

Data Scientist and Embedded Software Engineer
You [Adrian] have great skill in pedagogy as well as computer vision. Your writing/teaching are very clear and I like the layout of the lessons in the PyImageSearch Gurus course. Love everything so far and I'm so glad to be a part of it. I signed up for the instant access membership and already think it's well worth your asking price.

Jeff Bass

Computer Vision Software Developer
Deep Learning for Computer Vision with Python is a fast-track to get you up & running in computer vision with Python. If you want to explore this new field or have product ideas that you wish to prototype - Adrian's book will guide you through the concepts, implementations and caveats of deep learning in computer vision. I myself can't express enough gratitude for how all Adrian's books and tutorials changed my career and opened business opportunities in this fascinating industry.

Tom Komar

Medical Center at Princeton